Description
Kaldheim is a world that has been inspired by Norse legends and mythology. Capture the essence of this world with metal-inspired Viking showcase cards.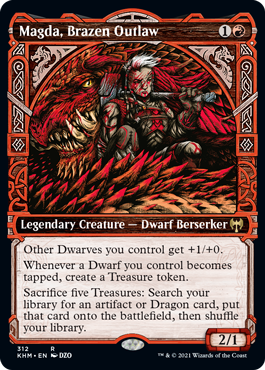 The Kaldheim Collector Boosters features 11 traditional foil cards (and a double-sided foil token in addition), 5 special alternate-frame cards, and a combination of 5 rares/mythic rares.
For more details on Collector Booster see wizards.
Payment & Security
Your payment information is processed securely. We do not store credit card details nor have access to your credit card information.