Description
100-CARD READY-TO-PLAY DECK. Designed as an introduction to Commander, these decks are ready-to-play right out of the box, without sacrificing the richness and depth that's made Magic iconic.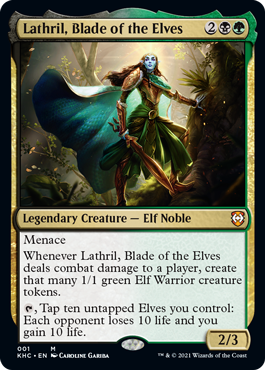 Awaiting your orders! Team up with Lathril and lead an army of elves to absolute victory. Grow your forces large enough, and even the mightiest foe will lie helpless at your feet.
Each deck contains:
• 1 ready-to-play deck of 99 cards
• 1 legendary foil commander card
• 10 tokens
• 1 deck box (can hold 100 sleeved cards)
• 1 life tracker
Payment & Security
Your payment information is processed securely. We do not store credit card details nor have access to your credit card information.