Description
100-CARD READY-TO-PLAY DECK. Designed as an introduction to Commander, these decks are ready-to-play right out of the box, without sacrificing the richness and depth that's made Magic iconic.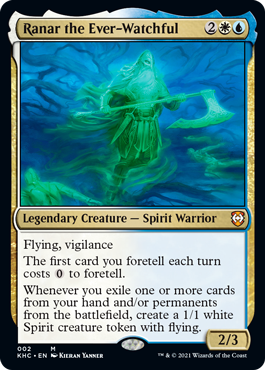 The prophecy has come to pass! Summon Ranar and a horde of spirits to do your bidding. Expel cards from across the battlefield (and from your hand with the new foretell mechanic) and watch your spectral squadron swell with each card you exile.
Each deck contains:
• 1 ready-to-play deck of 99 cards
• 1 legendary foil commander card
• 10 tokens
• 1 deck box (can hold 100 sleeved cards)
• 1 life tracker
Payment & Security
Your payment information is processed securely. We do not store credit card details nor have access to your credit card information.